Grateful Dead Dave's Picks 21 Boston Garden Massachusetts MA 4/2/73 1973 3 CD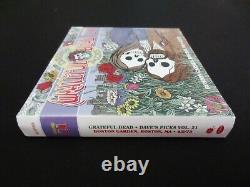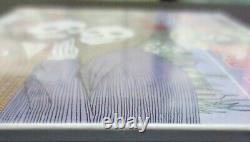 Grateful Dead : Dave's Picks 21 Volume Twenty One : April 2, 1973 (4/2/1973) - Boston Garden - Boston, Massachusetts (MA) : 3 CD : 2017 (1973/2017) Grateful Dead Productions, Inc. / Rhino (GDP / Rhino) - R2 557452 : Limited Edition' Individually-Numbered Set' Limited Edition (of # 16500) : Very-Rare! - from the Good Ol' Boston Garden!!! Thirty-Four (34) Tracks of Straight-Up'73 G.
And, more importantly - the Very-First! Taste' of " Spring " Tour'73...
Seen Pro-released from that Oh, So-Precious... Time to' Reel' Your Face! I mean - better get out Your-Headphones!
& don't just stand there Dreamin'!! So, I have indeed just freshly-indulged in This-One! And, with digital remastering of this quality - quite frankly... I feel as if I have just had a' similar' experience to listening to Stanford - Maples Pavillion'73 for the Very-1st! 2/9/73 - was the show for me among many-others, obviously...
, when I first found the Good Ol' Grateful Dead. I acquired it in like the 1st traded batch of like 25-ish analog cassettes, and I just could not stop playing it... In the stereo, car, school, work... And even in the yellow Sony Walkman! I mean you know, to properly' date' myself & all...
This is a nothing-short of Amazing! Dead Show - which delivered 34-Songs Live!!! Talk about getting your Dead Ticket torn, and settling in for like a Quarter-Day...
I had a tape of this Show, with two-tales of SQ - both Soundboard, but most definitely' varying' - and, to really make it a " back-shelfer "... It was only a 90-minute tape. So, I've a bit of a taste indeed, but not like this... Because I must openly admit, I don't reach for'73 (like I used to), and if I do - probably like most - I'm reaching for the Fall / Winter (& mostly' Winter') 1973 G. I'll be the first to admit that I could listen to Dick's Picks 1, Dick's Picks 14 w/ 2-Dew(s)!!
, and the 1973 Winterland Complete Recordings, etc.. and with that, I'm all good. But, honestly - this one has got me thinking seriously about going on a little Spring'73 Hunt! Because there is just so much going on.
- I mean you-can't-beat-That! With that clean &' twangy' tone -- almost like a Fender Infomercial for the advertisement of going with the Maple!
I mean sure, it's Jerry - it's Silverface Twin! - and there are Mac Power Amps just Fueling up the Fire... But, when listening to This? - it feels like even the corner upper deck caverns of the the Boston Garden were chocked full of Deadheads with freshly-blown Minds! With clean-tone attack, after Clean! And too, it has to be said as well...
Talk about the " Phil Zone "!!! - as there are so-many moments where he is an equivalent string-section player with Garcia! - and the cat & mouse games that go on are just simply... As the " Cosmic Glue " is most-certainly flowin'.
Throw pretty-much " perfect " drum time-keeping in this mix too... And you've got s pretty darn Mean! A special'73 Spring Tour batch here, for sure...
At the Good Ol' Boston Garden!!! Because as we all well-know... Clean-tone & timing Live Rock & Roll Perfection! As if you were Recording in a Studio! And feeling free too, to push the envelopes & musical boundaries at will, when the pockets present themselves.
Just like on this 4/2/73 Show at the Good Ol' Boston Garden... Playing In The Band close to 16-minutes! Of it - and H. There is indeed an' underrated' China > Rider! On here, and the Greatest Story!
Wow, as it's making it's argument to be the'Greatest' Story!! - and is real-bluesy, too!! - and as for China Doll?? All I can say is... You'll want to put this one in your Multi-Disc Changer... And then just leave it there for a while! And too, as I also always like to say when, appropriate... As This-One is just That-Good, and it's just That-Clean... TRACK LISTING >>> Grateful Dead recorded' Live' at Boston Garden - Boston, Massachusetts (MA) on April 2, 1973 (4/2/1973) : Disc 1 : Set I : Promised Land Deal Mexicali Blues Brown-Eyed Women Beat It On Down The Line Row Jimmy Looks Like Rain Wave That Flag Box Of Rain Big River China Cat Sunflower > I Know You Rider You Ain't Women Enough Jack Straw Disc 2 : Don't Ease Me In Playing In The Band Set II : Ramble One Rose Me And My Uncle Mississippi Half-Step Uptown Toodeloo Greatest Story Ever Told Loose Lucy El Paso Stella Blue Around And Around Disc 3 : Here Comes Sunshine > Jam > Me And Bobby McGee > Weather Report Suite : Prelude > Eyes Of The World > China Doll Sugar Magnolia Casey Jones Encore : Johnny B. Out of Print (2017 GDP / Rhino release) Grateful Dead Dave's Picks Vol. 21 - 4/2/1973 Boston Garden - Boston, Massachusetts (MA) - Limited Edition #'ed 3-CD Set (of # 16,500) is in overall Like New (Near Mint) condition - very close to Brand New / Factory-Sealed. This New 3-CD Set is Factory-Sealed with a small (tiny) factory slice on the middle inner-spine (not outer-spine) area (please see photos/close-up photo #10).
This 3-CD Set has been Collected-Only! Inside protective plastic in my professional CD rack. Please see all photos provided. Photos included are of the actual item you will receive. Grateful Dead'73 Spring Tour!!
-' Live' at the Good Ol' Boston Garden!!